Florida Roofing Code

All quality roofs in Florida have one thing in common: they adhere to the legal state roofing code. This stringent set of rules protects consumers to ensure the roof over their heads is safe, reliable, and will last. At Golden Hammer Roofing, we're proud of every roofing project we do. We use top quality materials and our installers are experienced professionals, so we know the outcome will be right.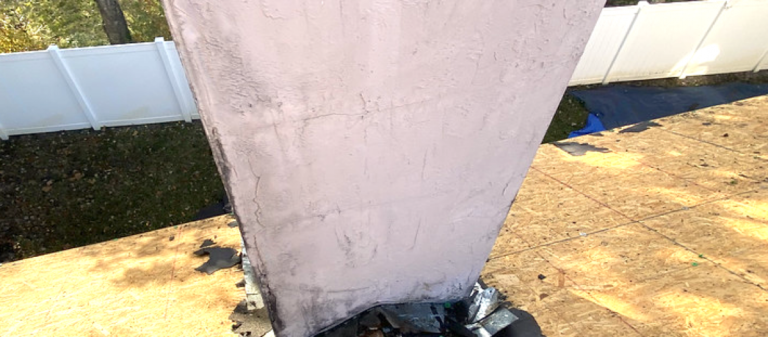 Florida roofing code exists to protect consumers and ensure a quality standard in the industry. It's essentially the rules that govern how a roof can be repaired, replaced and built. It's also constantly changing and becomes more strict over time.

At GHR, we stay current on all Florida roofing code updates and changes. Our business literally depends on it. For example, all of our roof replacements and repairs above $2,500 in Duval or above a certain size in Clay county must be inspected and pass. If our jobs didn't pass county inspection, we wouldn't be able to secure permits for future jobs.

 Without inspections and a set of rules, then you may end up with this type of patchwork on your roof:​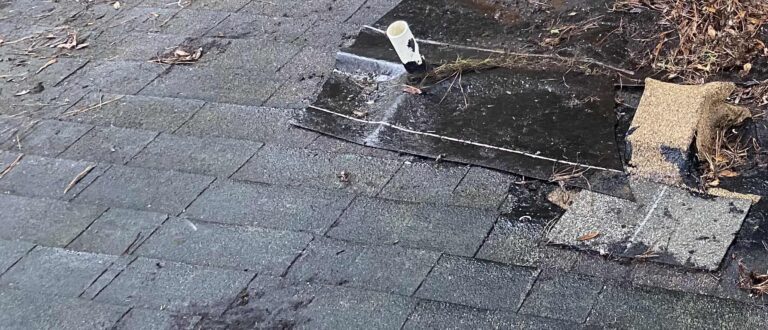 It's Our Business to Know the Code
We spend a lot of time in Chapter 15 of the Florida Building Code. That's the section on Roof Assemblies and Rooftop Structures. We make a point to know it better than any other roofing company so we can be the best roofing company.

 The Florida Roofing Code is Massive – Hundreds and Hundreds of Sections
Here are a few examples of the many things our roofing professionals account for when out on a roofing job:

1. How Many Nails per Shingle?

Seems simple enough, but recently the code changed to require nails every 6″ instead of every 12″ for houses build before 2011. This is a big deal when you want your roof to stay securely where it's supposed to. Surprisingly, not every roofing company follows this and it shows when we're called out to come fix problems with roofs they've done. Nearly every job we do requires a re-nail of the decking in order to comply with this code. We take the extra time to do it because it's the right thing to do on behalf of the homeowner and for state compliance.
 
2. Ridge Caps & Pipes: Water's Gatekeepers

Ridge caps have to be nailed down 2 nails to either side with 1.25″ shingle nails, per code. We chalk a line and make sure we have 2 nails on either side of the ridge cap for security.

 3. Pipes that project through the roof have to overlap for proper watershed (flow, exit and dispersement of water), per code. We don't use cheap lead piping, which oddly enough squirrels like to munch on. Instead, we use a polyurethane bullet boot, which goes over each different pipe and has a critter screen. The boots install with a 4-nail point and then sealed with roofing cement. We use a layering technique where the ridge cap goes above the pipe and the next shingle row goes under the boot to ensure proper watershed.

 4. Ventilation is Cool

Having adequate ventilation for a roof and attic is very important. Golden Hammer uses software to calculate the appropriate amount of ventilation that a roof should have for its square footage and other factors. Often, other roofers just guess.

 
5. Don't get Caught with Rot

Per Florida roofing code, shingles must be applied to a nail-able surface. This typically only becomes an issues in re-roof projects where the old decking has been compromised by water or from a fallen tree limb. We look for any soft spot or visibly damaged sections and replace them to ensure a nailable surface.

 6. Don't Skip the Drip (edge)

Water loves to find any way into a home that it can. It especially looks for paths at roof-to-wall transitions, where the roof and wall meet. Proper use of drip edges can help keep water out, but it must be installed correctly. Drip edges should be applied over underlayment, nailed down every 3″, per code. After that, we use roofing cement to seal the overlayment and drip edge over the nail.

 
For Quality Roofing, We've Got You Covered

 Be careful of budget roofers with wild promises of a magical deal or bargain. Weather, especially rainwater, is the great equalizer, and can quickly show a cheap, poorly-made roof for what it is. Our goal is for you to be 100% satisfied with your roof. We're proud of every roof ing project we do. We use top quality materials and expert, professional craftsmanship, so we know the outcome will be right. But we also prove it by following Florida roofing code and having all of our roofs inspected and certified by an independent county inspector.

 
If you have a concern or question about your roof, please give us a call to schedule a no-obligation estimate.