Roof Contractor Fleming Island, FL
Homeowners in the Fleming Island, FL area know that Golden Hammer Roofing is an excellent choice among all roof contractor in Fleming Island, Florida. For 35 years, customers have found us to deliver high quality and affordable roof replacement. We provide many roofing choices in all kinds of styles and colors, whether it's matching an existing shingle or showing you the latest innovative designs.
To be a preferred Roof contractor in Fleming Island, FL for homes and places of business requires an expertise that frankly not everyone has. With a highly regarded ownership and a premium installation team, you're in very good hands. We've received high marks from members of Angie's List and from consumer reviews on Google, and Yelp.
Golden Hammer Roofing – The preferred roof contractor Fleming Island, Florida
Golden Hammer Roofing understands our region's weather as well as anybody. We design and install roofing systems that are uniquely suited to protecting homes and businesses in the Fleming Island, FL area from rain, wind, heat, and other weather-related issues, including hurricanes and severe storm damage. Consider Golden Hammer Gutters for all your Gutter Cleaning , Seamless Gutter Installation, and Gutter Guard Installation projects.
Click here to learn more about our roof replacement services in Fleming Island, FL.

Residential Roofs
Choose a local roofing contractor with expertise in roof replacement for the best results in quality installation.

Commercial Roof
Whether you're building a new commercial property, or you're looking to re-roof an older construction, our professionals are up to the task.

Metal Roofs
Metal roofing is a specialty for us. Our professional installers understand the intricacies of installing metal roof panels.

Gutters
We understand that your North East FL home is your biggest asset, and as the "Gutter King," we want to work with you to make sure it stays dry, comfortable, and beautiful.
Top 5 Roofing Companies in the Jacksonville area
The best roofing companies in North Florida
Living on Florida's First Coast, many environmental factors make it essential to know the names of the best-qualified roofing professionals. In the Jacksonville area, we see everything from hurricane-force winds to record-setting rainfall amounts. This means that it is necessary to know the best companies to call if you have a roofing issue READ MORE…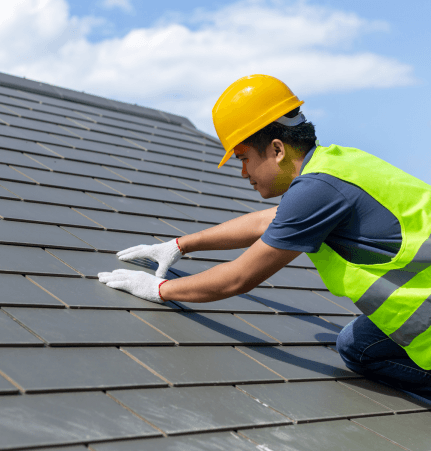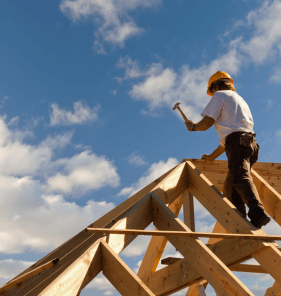 About Us
---
Serving Northeast Florida For Over 30 Years
As a homeowner or business owner in Jacksonville, FL, you are well-aware of how important it is to maintain the integrity of your roof and ensure that any issues are taken care of right away.
The roof of your building in Northeast Florida is one of the most important barriers between the outside elements and your family, belongings, employees, and products. Whether you need simple roof maintenance, roof replacements, or roofing repairs, be sure to contact one of the best Jacksonville roofing contractors available – Golden Hammer Roofing.
At Golden Hammer Roofing in Jacksonville, FL, we are one of the top residential and commercial roofing contractors in the area, and we truly care about our customers and providing them roofing excellence no matter what type of job or roofing project we complete.
Roofing Contractor in Fleming Island, FL Free Estimates. Also servicing Jacksonville, Palm Valley, Orange Park, St. Johns, Ponte Vedra, Amelia Island, and more.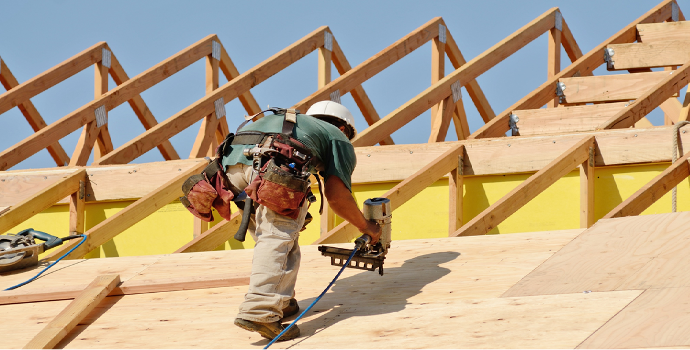 Visit Fleming Island, Florida