Premiere

Roofing Contractor
---
Golden Hammer Roofing has been a 5-Star Roofing Company since 1985.

Request a Free Roofing Inspection & Estimate
Roofing Contractor - Roofing Company for over 30 Years
Do you need a high quality roofing contractor or a premium roofing company? Look no further than your personable, professional, and reliable roofing contractor at Golden Hammer Roofing. We've been a leading roofing company for over 30 years, so it's safe to say we have the knowledge and experience you need in a roofing contractor. As a leading roofing company in Jacksonville, FL, we stand behind our metal roof installation, commercial roofing installation, and our residential roofing services because we take a customized approach to all our projects. Whether you have a single-family residence with storm damage to your roof or you have a roof that's reaching the end of its life expectancy, Golden Hammer Roofing has you covered. Contact us today to schedule a free inspection and consultation.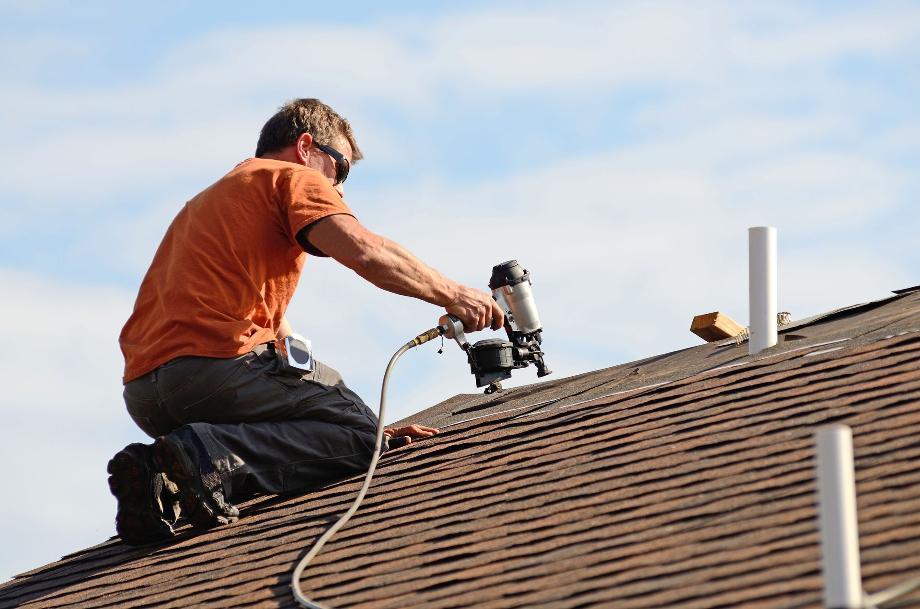 Roofing Contractor Services


Residential Roofs
Choose a local roofing contractor with expertise in roof replacement for the best results in quality installation.

Commercial Roof
Whether you're building a new commercial property, or you're looking to re-roof an older construction, our professional roofing company is up to the task.

Metal Roofs
Metal roofing is a specialty for us. Our top-tier installers understand the intricacies of installing metal roof panels.

Gutters
We understand that your North East FL home is your biggest asset, and as the "Gutter King," we want to work with you to make sure it stays dry, comfortable, and beautiful.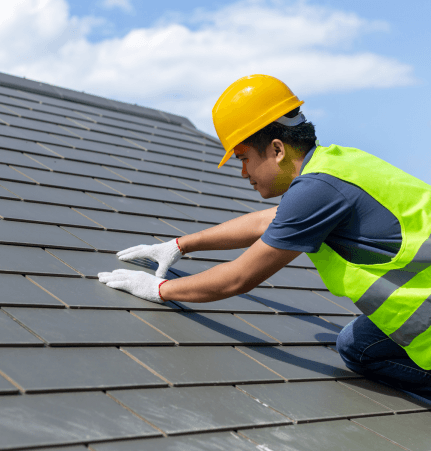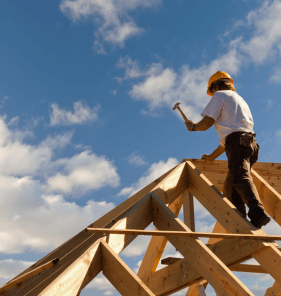 About Us
---
Serving Northeast Florida For Over 30 Years
As a homeowner or business owner in Jacksonville, FL, you are well-aware of how important it is to maintain the integrity of your roof and ensure that any issues are taken care of right away.
The roof of your building in Northeast Florida is one of the most important barriers between the outside elements and your family, belongings, employees, and products. Whether you need simple roof maintenance, roof replacements, re-roofing, or roofing repairs, be sure to contact one of the best Jacksonville roofing contractors available – Golden Hammer Roofing.
At Golden Hammer Roofing in Jacksonville, FL, we are one of the top residential and commercial roofing company in the area, and we truly care about our customers and providing them roofing excellence no matter what type of job or roofing project we complete.
Hours Of Operation
Mon - Fri / 9:00 AM - 5:00 PM
Jacksonville, Florida
6671 Hyde Grove Ave, Jacksonville FL 32210
Experience and Skills You Want in a Roofing Contractor
When it comes to choosing a roofing contractor that best suits your commercial or residential roof and its needs, it is best to make your decision based on experience, knowledge, skills, and expertise in the roofing industry.

At Golden Hammer Roofing, we have all of that and more, and our customers in the Jacksonville area are able to reap the benefits of that expertise. With an A+ BBB rating as well as 35 years of experience in the industry, you can count on our roofing professionals when they come to your home or office. From the initial inspection to the final day of the project, our team will demonstrate why we are known for keeping our promise of superior residential and commercial services. We use high-quality products and materials, and our whole team is trained in the latest and greatest techniques and technology available in the commercial and residential roofing industry.


Our Speciality
From the size and scope of the roofing job to the type of roof being repaired, maintained, or installed, residents and business owners are very likely to have different needs when it comes to roofing projects in Jacksonville, FL. At Golden Hammer Roofing in Jacksonville, FL, our skilled and experienced team is able to provide quality service for both residential and commercial buildings including roof repair, new roof installations, preventative maintenance, and other advanced roofing and construction services.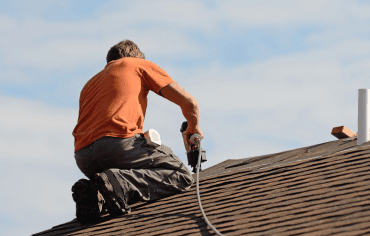 Residential Roofing
Homeowners in need of a roof replacement or roof repair for flat roofs, metal roofs, or any other type of roof installed on the home need to have the best of the Jacksonville, FL, roofing companies provide them services.
As professional roofing contractor, the team we send to your home can perform roof repairs, help you understand your roofing needs, and solve any roofing issues we find during the free inspection. As a locally owned and family owned business, we know the types of concerns homeowners have and address them quickly and effectively.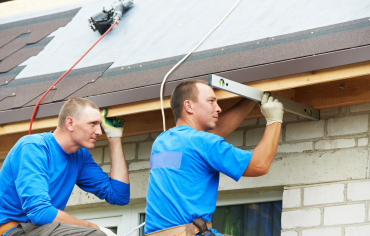 Commercial Roofing
For commercial businesses and building owners, our roofing company in Jacksonville, FL, can provide your company's roof with everything it needs to protect your products, equipment, employees, and customers for long into the future. Simply give us the project details, and we will come out for an inspection of the current or old roof and offer a free estimate for your job.
We encourage B2B services and enjoy providing another locally operated business with roofing service that will help it thrive.
Contact Our Full Service Roofing Contractor & Roofing Company for Roof Repairs, Maintenance, and More!
---
If you are a homeowner or business owner in the Jacksonville, FL, area looking for a full service roofing contractor for your next roof repair, maintenance, renovation, or new roof installation, contact the 5-Star rated roofing company at Golden Hammer Roofing.
For more than a quarter century, we have been serving Jacksonville residents and businesses with the services they need on their roofs. Our team specializes in new roofs as well as repairs for roofs that are damaged. We are a veteran-owned business and are happy to help our customers with financing options, free estimates and inspections, and the highest quality roof-related services in Northern Florida.
During our free inspection of your roof, we will look closely and find any and all issues that we think may cause you trouble in the future. We know that you need your roof to provide stable protection from the sun, wind, and rain in Florida as well as keep your property looking as great as possible. When you need a top rated roofing contractor & roofing company, the name you can count on is Golden Hammer Roofing.
Call today to find out more about all of our residential and commercial services or to schedule your free inspection.