Does Your Home Need Roof Replacement?

Does Your Home Need Roof Replacement?
How do you know it's time for roof replacement in Jacksonville FL? There are many telltale signs that indicate when it's time to get this job done by a roofing services professional. Here are three of them: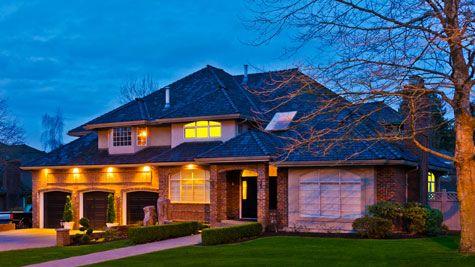 Age
Shingles roofs account for nearly 80 percent of all roofs in this country. They last, on average, about 20 years before they start to curl, peel and fall off. Many other factors come into play here, too, such as whether you have one layer of shingles and how much ventilation you're getting
Shingle Condition

Got curled or buckling shingles? Chances are, you need a new roof, especially if the roof is approaching its useful life span. In addition, if you've had the same shingles placed back on, repaired and fixed so many times your roof looks like a patchwork quilt, you should invest in roof replacement. If your shingles are curled and buckled and it's relatively new, you may have defective materials or inefficient ventilation in your roof. Either way, call in a professional.

Damaged Flashing

Roof cement or tar flashing has its own life expectancy too, and can start showing signs of wear and tear just like shingles and other roofing material. You may need a water-tight fitting, such as metal flashing, that will withstand the test of time for your chimney and other roof elements.​

What You Can Do
If you're unsure of when it's time to get residential or commercial roof replacement in Jacksonville FL, there are a few things you can do on your own to stay in-the-know. Inspect your roof twice a year, once in spring and once in fall, to check for the following:
Staining

Curled and buckled shingles

Damaged, missing or rusted flashing

Leaks

Mildew and mold

Clogged gutters

Dirty Valleys
If you lack the equipment, time or patience to conduct yearly inspections, we can help you keep costs down by catching roofing problems before they have a chance to get worse. We use only the best materials with competitive prices that are legendary in the business because we insist on superior levels of quality when it comes to roof replacement in Jacksonville FL. Choose a local roofing contractor with expertise in roof replacement for the best results in quality installation. Our company has an A+ service rating with BBB.